520nm Green Light:
Relieve Rough Skin
470nm Blue Light:
Acne Removal
Transport Package:
Colorful Boxes
Specification:
47*19*33cm
home photofacial mask machine PDT theory skin rejuvenation led mask
Product Description
Functions
LED mask face has shown to be effective for the treatment of several aspects of the skin aging. Skin Rejuvenation, hair removal, acne clearance, three function in one.
Equip with three lamp can be change:
Red light: 625nm±10nm light. for Skin weighting, skin rejuvenation, smooth fine winkles, pore minimizing, Will stimulate the production of collagen.
Blue light: 470nm±10nm. For Bacteria in acne contain propionibacterium, the blue light is able to kill bacteria due to the high affinity with this wave length.
Green light: 520nm ±10nm For Improve facial nerve anaesthesia, Relieve pressure, relieve rough skin.
Zero Side Effects - All LED light therapy aka photrejuvenation is 100% safe. LED lights do not give off harmful radiation and heat. Unlike laser treatment,they do not damage your skin. There is absolutely ZERO side effects and recovery time.
 
Working theory
Light therapy is a non-invasive, safe, highly effective method for a finer and younger appearance of the skin, as it represents a cold light without the potential thermal damage or UV-spectrum-related skin damage, and that the therapeutic method is without any side effects or pain effective for the relief of symptoms in acne and problematic skin.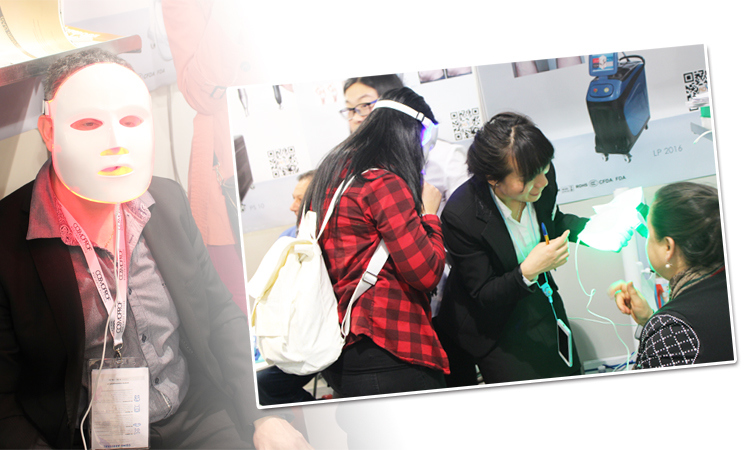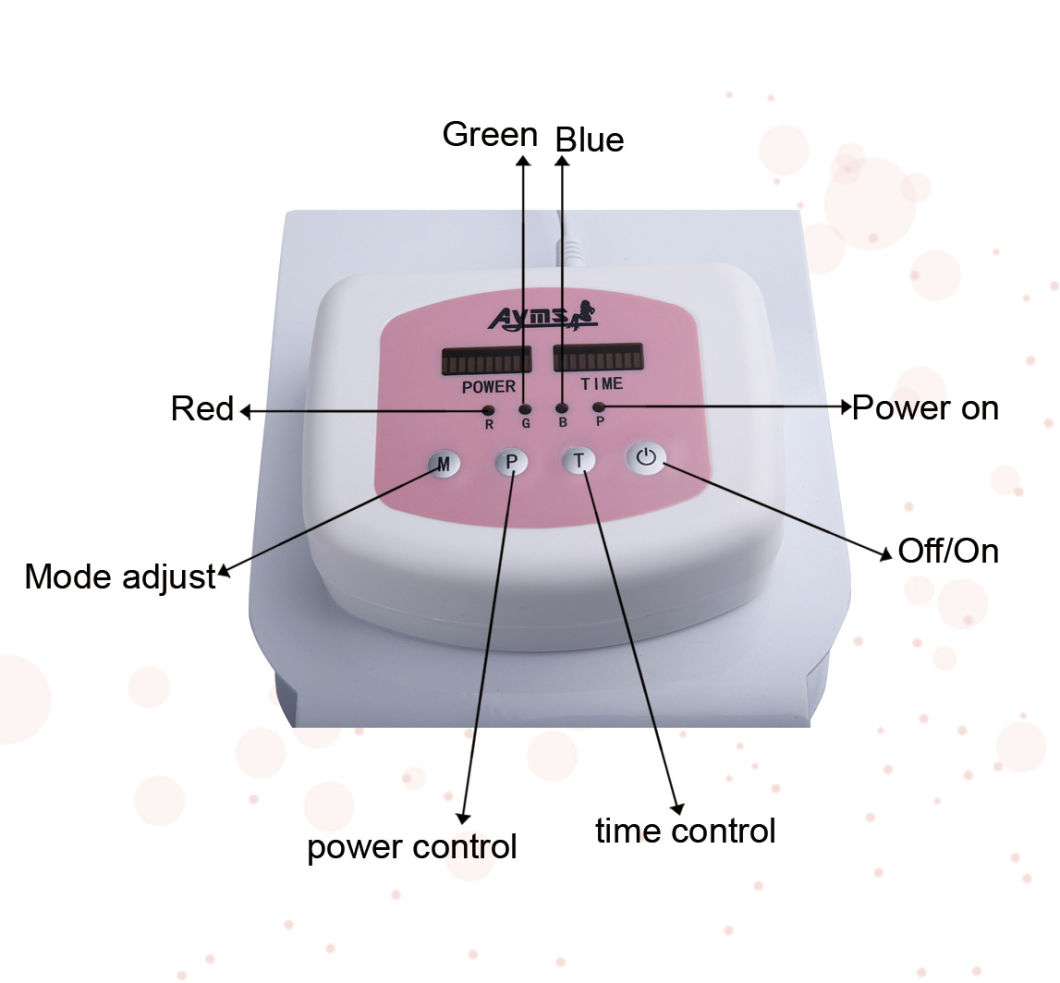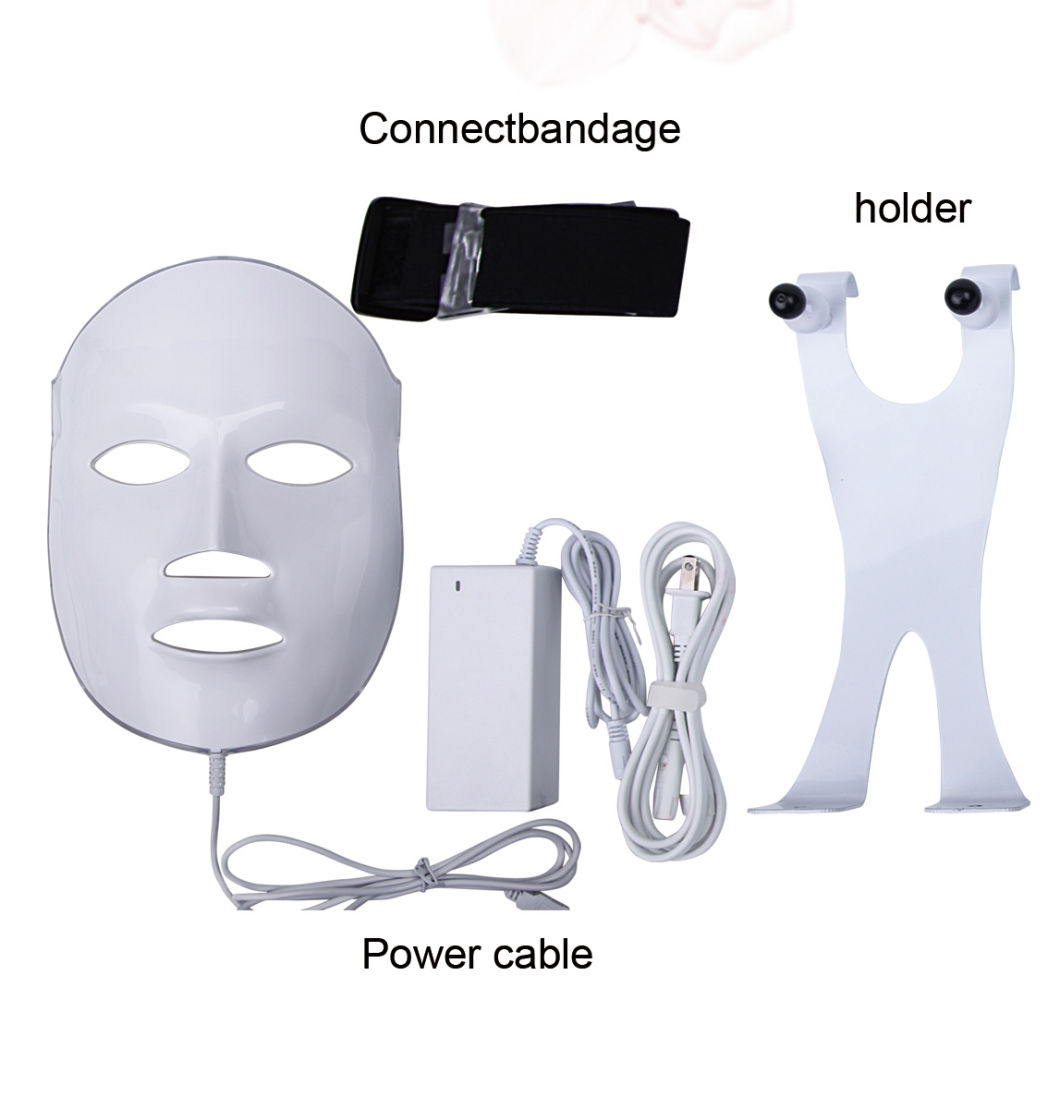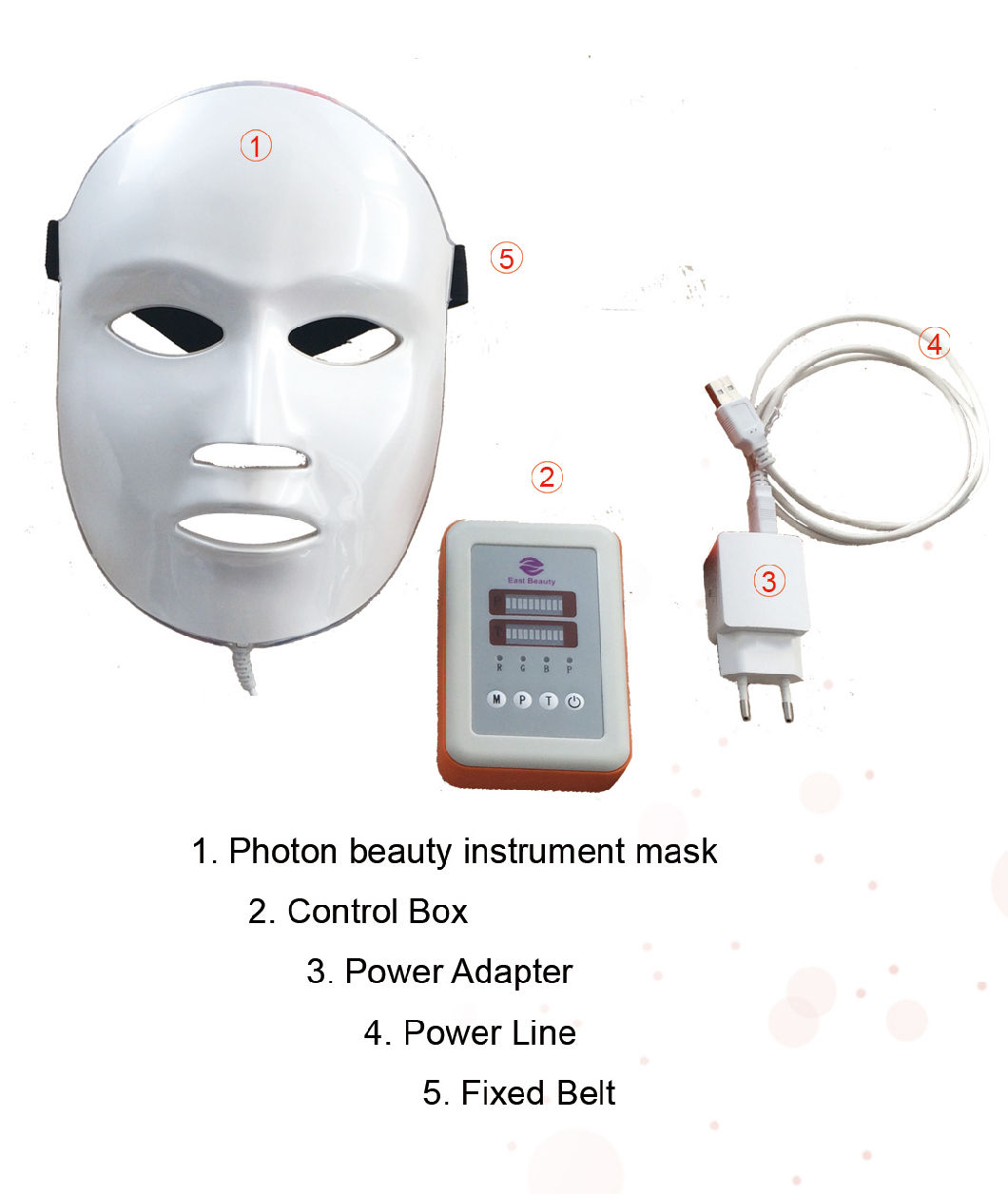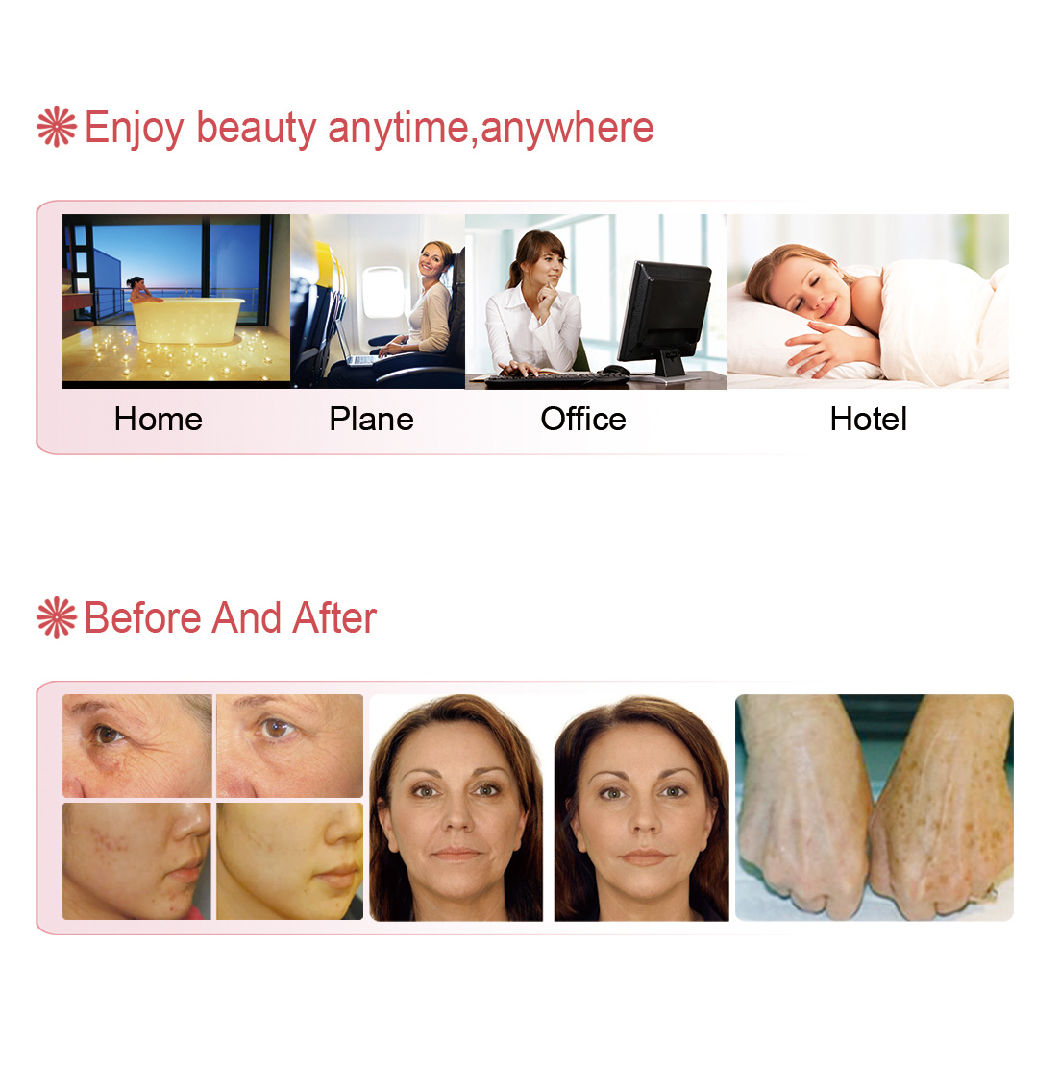 Why Use LED Light Therapy?
 
- It has no Side effects (100% safe)
- Proven effective by research studies
- Unlike laser or chemical peels, it does not damage your skin
- No irritating topical products are required
- It does not give off harmful radiation or heat
- LED lights last over 10 years (Cost effective)
 
Advantageous of our machine
1. Strong energy and density
2. Light is specially design according to face acupoint.
3. Eyes protection design,, donot effect reading book or watch TV.
4. Energy and time can be adjusted
5. Realistic facial design, fashion
6. Bigger area irradiation, arc design of the light head suitable for the character of face
7. Control of the up-down pole for easy operation
8. One equipment with two different lights (red and blue), the keys for two lights can be easily switched
9. 100% safety
10. No hurt to the skin cell, no side effect
11. Simple operation, no need of professional training
12. Longer lifetime, steady capability, longer continued word time
13. No special nurse and normal dressing for skin after treatment,
14. Fit for any kind of skin
15. Matrix arrange of light source for face treatment
FAQ
Is there something should be noticed before the treatment?
Before treatment, the skin can't touch alcohol or acet. or other tinder. If the machine is cleared by alcohol, the machine can be started when the alcohol completely volatilized.
And don't watch the high impulse light from the treatment headdirectly.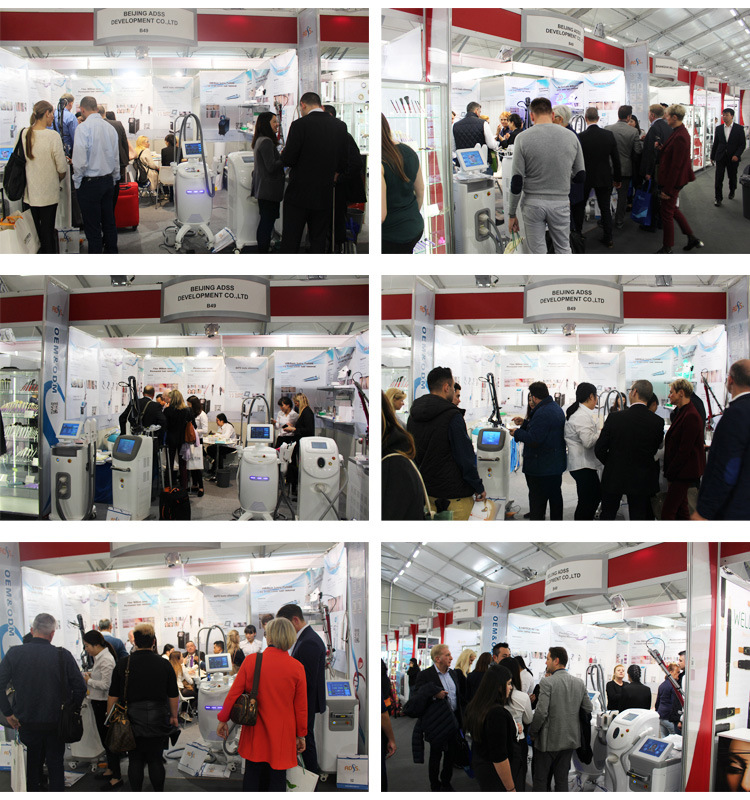 Tomato Flavor Hot Pot Seasoning
Hot Pot Seasoning Co., Ltd. , http://www.nsseasoning.com