There are several special inks commonly used in inkjet printers : ( Wilida http://)
1. Highly attached ink, the color of the ink is mostly black, and the adhesion is strong. It is used for plastic, hardware building materials, food plastic packaging.
Second, high temperature resistant ink, black, after high temperature, good effect. For food packaging, such as cans, food plastics, food glass packaging and so on. Withstands high temperatures of 121 °C
Third, white ink, mainly used for the surface of black products, the effect is worse than black ink, used for white inkjet printer.
Fourth, anti-alcohol ink, the ink color is black. The coded product is immersed in alcohol and does not fade. It is taken out from the alcohol. When it is not completely dried, the adhesion is reduced. After the alcohol is completely dried, the adhesion is not affected.
5. Anti-migration ink, black, adheres well to the wire (soft polyethylene material), and is not easy to spread and migrate.
6. Frozen food inks are used in the food industry where refrigerated transport and preservation are required. During the refrigeration process, good adhesion is maintained and the spray code is clearly visible.
Seven, red ink, there are two kinds of pink and dark red, mainly used in the egg industry. Blue ink, yellow ink, etc. are mainly used for the surface of materials with special requirements for color, to ensure high contrast printing information on the surface of different colors.
Eight, anti-counterfeit invisible ink, invisible ink that provides special help for product anti-counterfeiting, effectively meet the anti-counterfeiting and anti-stringing requirements of high-end food and brewing industry. Under special light source (such as ultraviolet light, UV light), the ink color is mostly blue. red.
Nine, glass ink, strong adhesion, can be applied to glass, ceramics and other very smooth surface.
Buying the printer's preferred Willida , stable operation, simple operation, high cost performance, low cost, and a variety of inks, thinners, quality assurance, more concessions, please consult 400-691-6828 for details.
This classification summarizes the Spirulina Powder produced by our own factory in northwestern of China .
We have advanced equipment and strict quality control system to ensure the quality and production.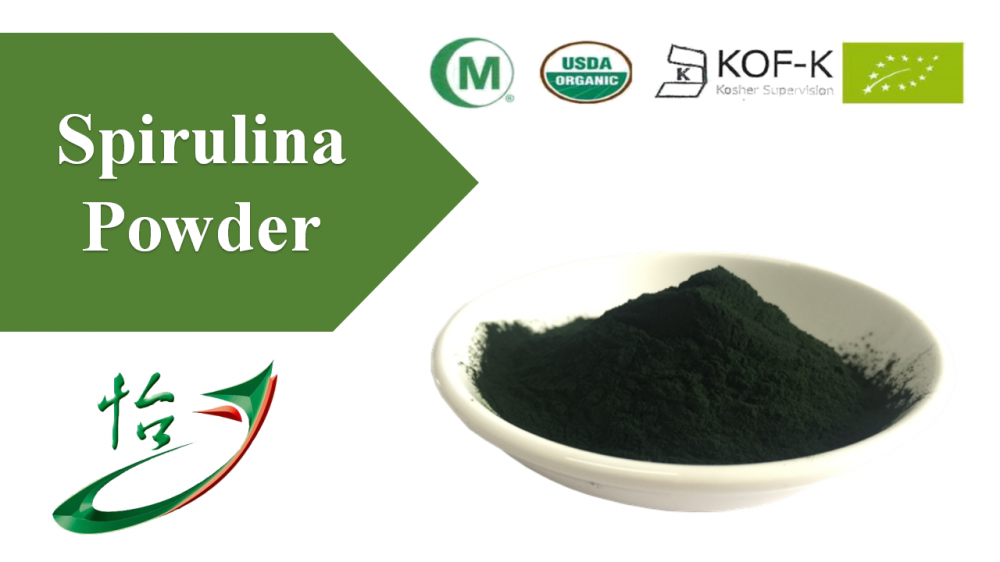 The products under the classification are:
1. Food Grade Spiruina Powder .
Various parameter specifications of our product:
Naturland Certified ; CERES certified .
EU & NOP standard ; Kosher & Halal Available .
Low heavy metals & Micro Contents , Low & Stable PAH4 Level ,
PAH4 value is less than 10 ppb .Low microorganismsNon-Irradiation ,
Non GMO , Gluten Free , Allergen Free , Pesticides Free .
Own Factory : Manufacture in northwest of China . Legitimacy , Regularity , Cultural .
Own Lab : Quality control and Product development . Strictly , Creativity , Responsibility .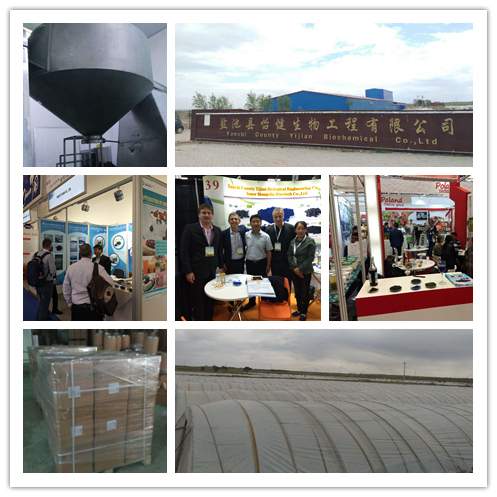 About Company
Yanchi County Yijian Biotechnol Co.,Ltd
was founded in Dec 2012 ,
by Mr. Dezhi Zhang ,
the legal representative of the company .
Company registered capital is 10 million RMB .
The main business sectors are culture , processing , internal sales , import and export trade of Organic Spirulina and Organic Chlorella products .
Yijian is known globally as one of the major suppliers of microalgae products across the world .
Annual production rate is 600 Mt .
Average annual sales income is around 5 million dollar .
Spirulina Powder
Spirulina Powder,Food Grade Spirulina Powder,Natural Spirulina Powder,Protein Spirulina Powder
YANCHI YI JIAN BIOLOGICAL PROJECT CO.,LTD , http://www.spirulina-yj.com